Liquip appointed ANZ distributor for Cla-Val Ground Fueling Components
Category: Aviation, Military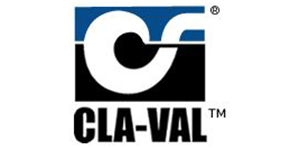 Liquip are proud to announce that USA based Cla-Val, has appointed Liquip as their exclusive Australia/New Zealand distributor for their line of Ground Fueling Components.

This appointment brings together two leaders in aviation refuelling equipment who share a strong passion for innovation and exceptional customer service.

Cla-Val is a global manufacturer with headquarters and a 20-acre production/foundry complex in Costa Mesa, California. Since 1936, Cla-Val has produced the world's highest quality aviation fueling products for a diverse array of applications and marketplaces.
Cla-Val's tradition of innovation for the aviation ground fueling industry began during World War II when they built the world's first control valves that allowed fuel-water separators to automatically eliminate water from aviation fuel, preventing catastrophic failure in aircraft engines. Later, Cla-Val worked with the US Air Force to improve the speed and efficiency of aircraft refueling; and with the commercial aviation industry to develop the first pressurized hydrant refueling system.
Today, Cla-Val is the key source for Aviation ground fueling technical expertise and performance, continuing to introduce innovative equipment that improves the safety and efficiency of commercial and military aviation fueling worldwide.
Liquip are excited to introduce this partnership and believe the Cla-Val range will greatly complement Liquip's extensive Aviation and Military Equipment portfolio.