Complete Turnkey Truck Loading Skids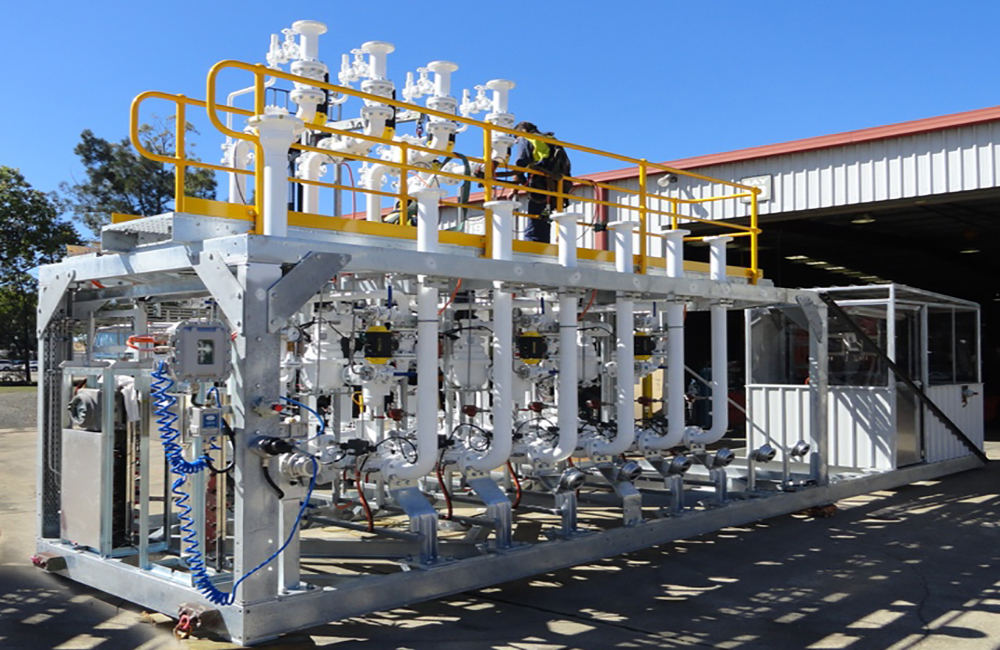 Liquip provide a complete turnkey truck loading stations (gantries), starting with assessment of customers requirements and consultation to provide the most productive & cost efficient solution.
With customer instruction we then go through the design process and produce a general arrangement drawing list all the major components for the customers approval. From this point we detail and begin construction following through to wet testing and operational confirmation. The final process after the station is positioned and connected at site we can calibrate and commission all aspects of the project.
Loading skids designs vary form the most simple single arm with mechanical registers and printers to the 6 arm skids which can include blending additive injection, fuel management system linked to a gantry operated control connected to the site terminal automation system.
---
Features and Benefits
Expert assessment consultation
Designs the most cost effective solution
Delivers pre- and post-sale support
Offers a complete line of loading skid components
Single Source
Plug & Play Solutions
Key Components
Loading Arm
Overfill Protection
Pump
Meter
Air Eliminator
Terminal Control System
Filtration
Additive Injection
Temperature Probe (optional)
Flame Arrestor (optional)
Site Preparation Considerations
Driver side of tanker
Truck drive in direction
Frame work
Full frame with Maintenance Walkway
Platform style frame work
Skid Foundations
Spill tray
Grating
Concrete
Fuel entry pipes
Fuel Max Pressure
Drive way sump & Slops return
Modular Frame work with expansion allowed
Container size frame work for shipping
Number of loading arms or bays
---
Liquip Gallery
Click images below to view
For more information about our Skid capabilities please contact us today. please contact us today.