Reminder - We're Moving during November 2020
Category: General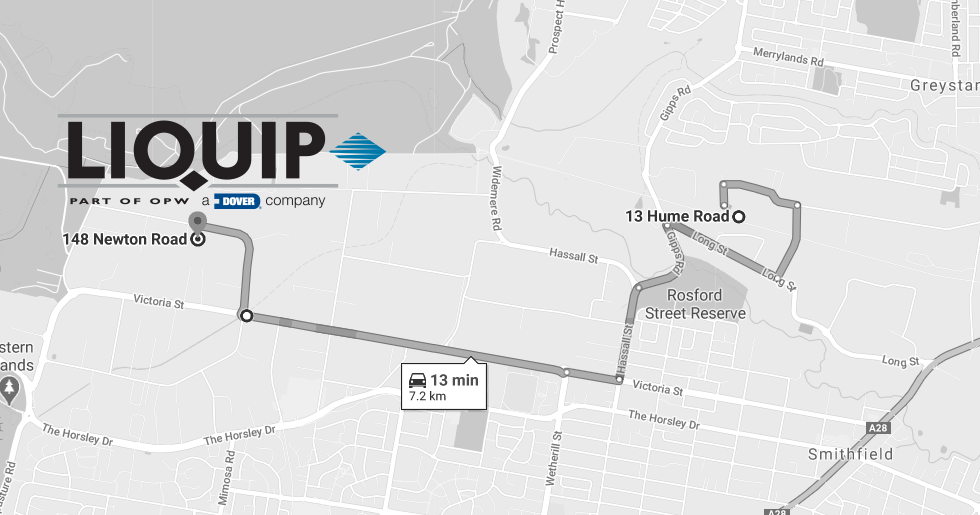 From November 2020 we will be relocating both our manufacturing and offices to a new location in Wetherill Park, NSW.
The new facility aligns with our current manufacturing requirements and will allow us to continue to design, manufacture and distribute world-class solutions for specialist fluid transfer applications whilst remaining local to our clientele.
As part of our relocation, we will be moving our warehouse during the week of the 2nd November 2020 (Monday) to the 6th November 2020 (Friday) and will be unable to ship during this week.
To assist us in the lead up to this move and to ensure we can meet customer demand, we would kindly ask all distributors to consider placing additional stock or repair orders for delivery in October to cover potential orders during the move period. we kindly ask you to place any orders for projects or anticipated tanker build for delivery either before or after the above period.
Once we have completed our warehouse relocation, we will advise and keep customer updated on changes to billing and/or shipping details.
Please note that the Liquip team will maintain the same phone numbers and email addresses throughout this transition. In the meantime, if you have any questions, please feel free to contact our customer service team for further information or to arrange a site tour once we're settled in.